IGI's next generation program for Integrated Geochemical Interpretation
p:IGI+ is IGI's replacement for p:IGI-3. Not just a progressive update from p:IGI-3, but a complete software rewrite from the ground up to enable:
Extensibility - enhanced property model, with unlimited user columns and support for much larger projects
Maintainability - reviewed design of our software to enable us to improve and add features with ease in the future
Usability - a much more modern user interface to reduce barriers to use, including a full undo system, while retaining the existing drag and drop feel
Features - new data model enables far richer features including support for map exploration, full well integration, PCA and enhanced visualisation options
Information on the recent releases and new features in p:IGI+ is a available in the news section of the web site.
Key features currently supported include:
An extensive data model support all widely used geochemical analyses, and full support for gas and molecular data
Support for adding an unlimited number of your own properties that fully integrate with the system
Importing data from text, Excel, p:IGI-3 and p:IGI-3 Well Manager files, and merging data from a variety of sources
Automatic calculation of derived ratios and properties based on raw data
Viewing and editing of data in flexible spreadsheets with control over units of measure etc
Graphing of data: histograms, cross-plots, tri-plots, line plots, depth plots, star plots, multi-depth plots, time series plots, with intuitive interaction and high quality output
Autographs for commonly used interpretative plots for quick investigation of your data
Brushing of data across graphs, maps and pages, creation of both rule based and graphical selection based sample sets
Flexible palettes for colour, shape and size with intuitive drag and drop interaction
Easy calculation of (stratified) statistics and intuitive interaction with palettes and sample sets
Interactive multivariate statistics support using PCA
Flexible mapping of text, date-time and number properties, integrated with palettes and sample sets
Full well model including MD to TVD conversion and support for tops to sample stratigraphy assignment
Undo support throughout the application and for all data changes
A good place to get an overview of p:IGI+ is the developing User Guide or the downloads page for demo projects and other resources. Looking forward we will see additional features added including:
Rule based systems for assigning class labels etc
Better integration between p:IGI+ and Metis
Improved control and delivery of changes to the property model
We are also reviewing support for wireline LAS files and gas log data and exploring how to best include more advanced data science tools such as clustering, regression and classification models.
If you are interested in getting more information, or a demonstration of p:IGI+ please contact us using the button below.
Contact us for more information about IGI software
Fill in the form to get in contact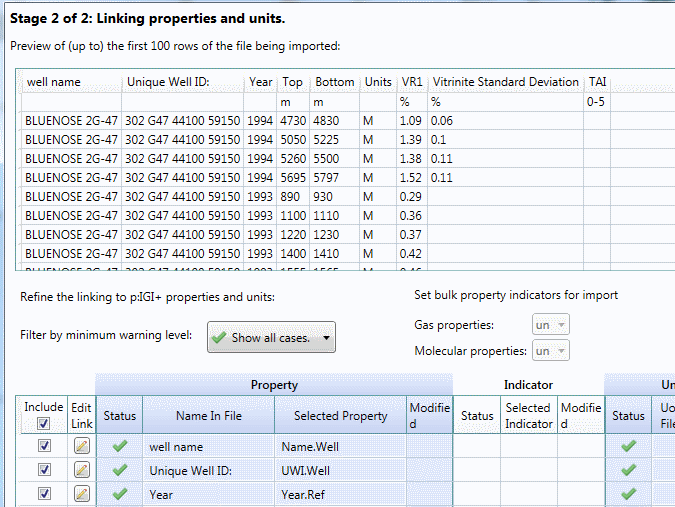 Import of text, Excel and p:IGI-3 data, with an easy to use, semi-automated import system with full alias support.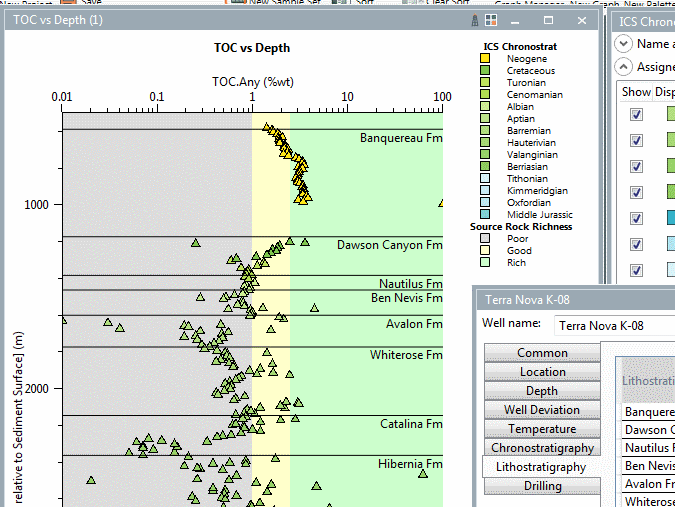 Import well data including deviation surveys, stratigraphy, temperature data and auto-populate sample data.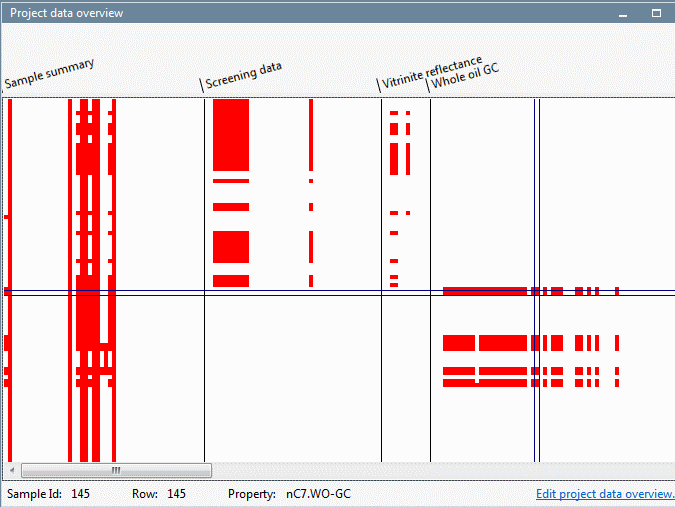 Review your data with import summary statistics and the project data overview to show where you have data.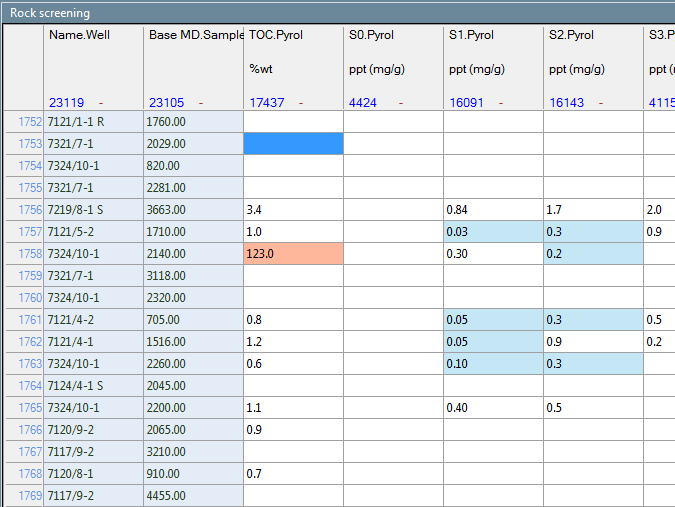 Easy editing using a geochemistry aware spreadsheet with support for equations, units and customisation.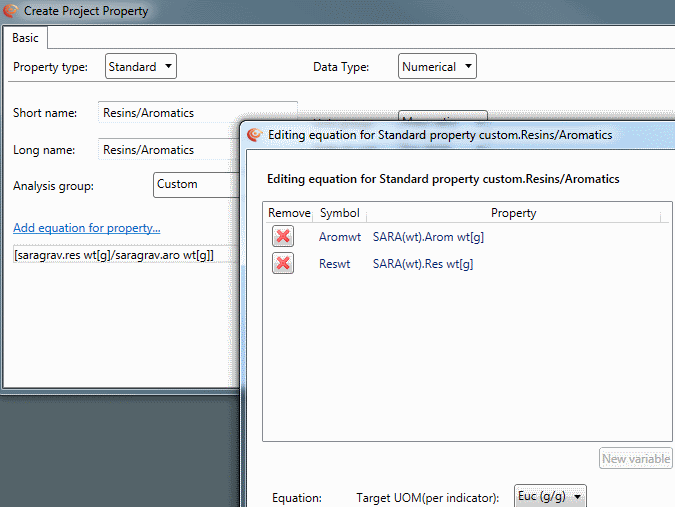 Define your own properties to add to our extensive model, and seamlessly integrate these with the whole system.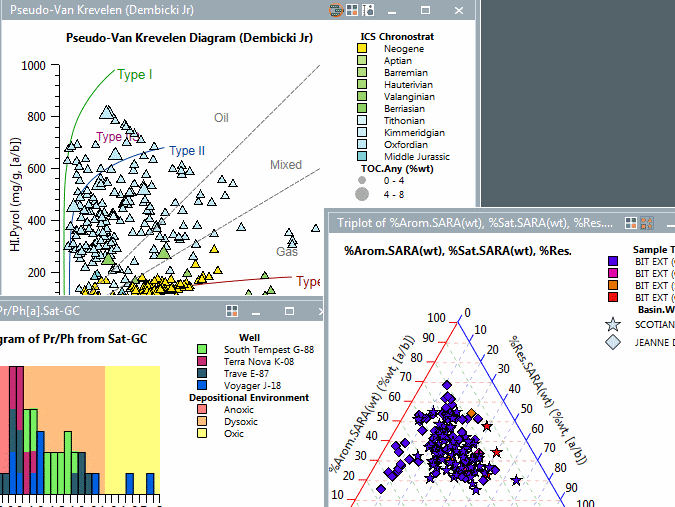 Powerful graphing, including histograms, scatter plots, depth plots, triangle plots and line plots.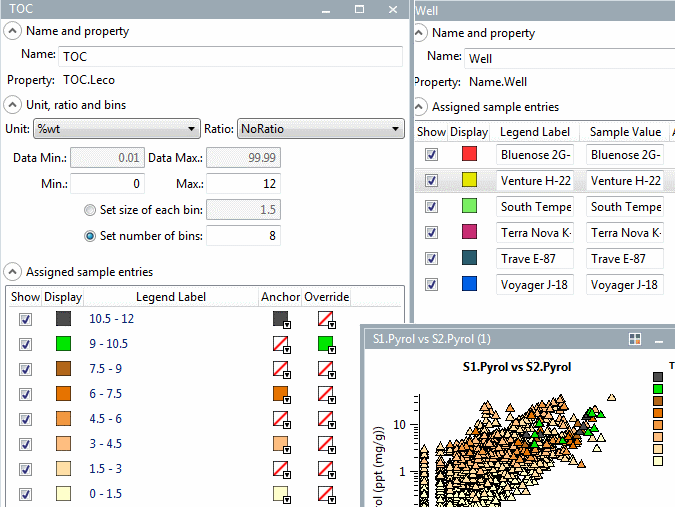 Create colour, size and shape palettes, save as templates to share with colleagues; drag on graphs to apply.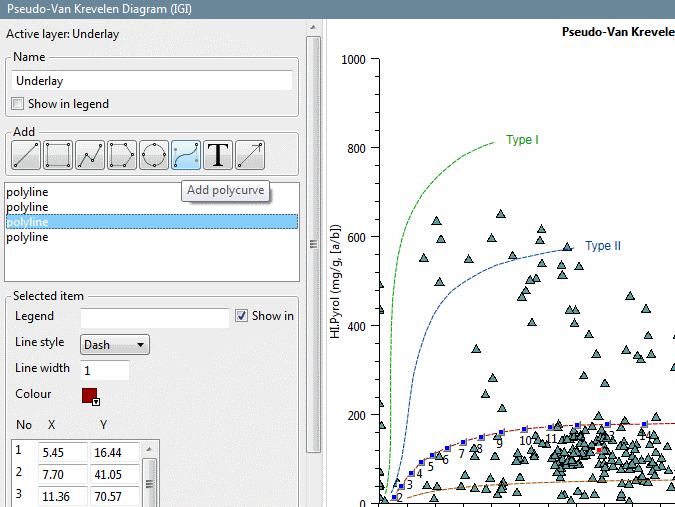 Use range of predefined industry standard graphs, and create and share your own interpretative overlays.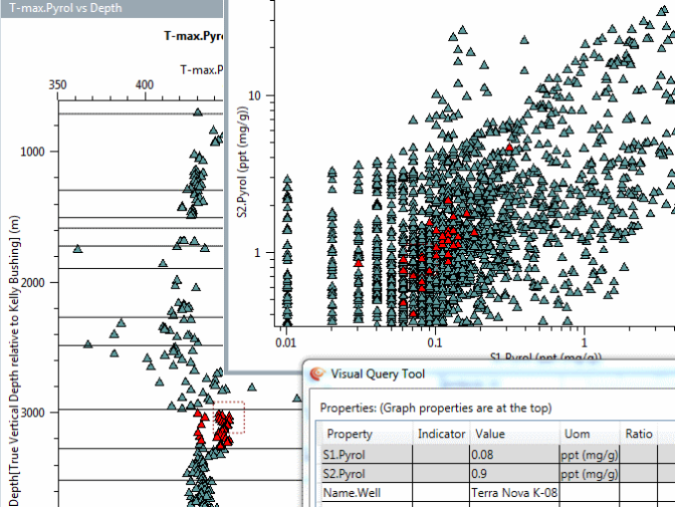 Brush data across graphs, maps and pages, to identify unusual or interesting data or easily create samples sets.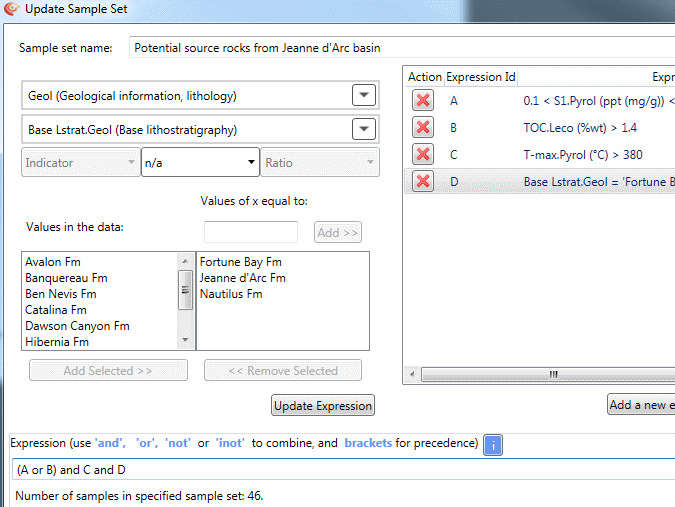 Easily create filters for your data (sample sets) based on complex criteria to find the data of interest.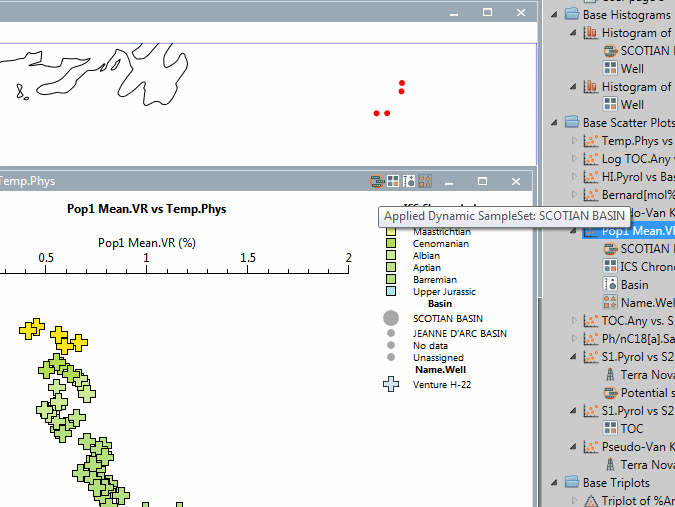 Drag and drop to apply sample sets, wells and palettes to efficiently explore your data in graphs, and maps.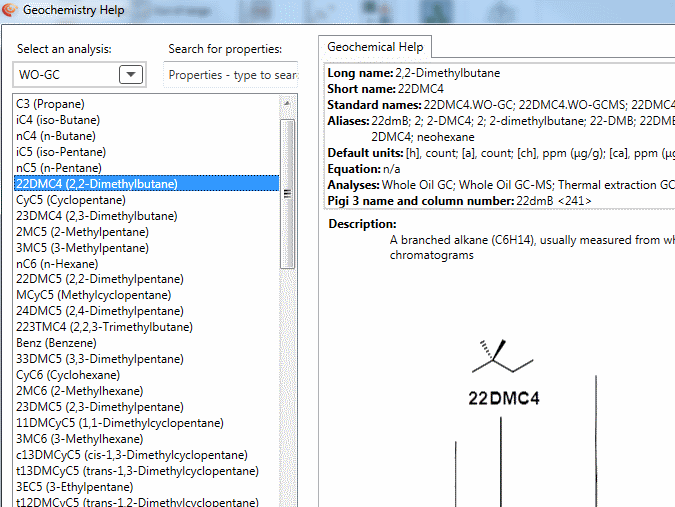 Obtain geochemical help for all IGI properties in the system, and easily find the properties you want to use.
More information
Further resources
There are several resources to support p:IGI+.
p:IGI+ user guidep:IGI+ downloads
System requirements
Supported Operating Systems
Windows 7 SP1, 8, 8.1 (not as virtual machines)

Windows 10 and 11 (supported)

Windows Server 2008 SP2 (not supported on Server Core Role, or as a virtual machine)

Windows Server 2008 R2 SP1 (not supported as a virtual machine)

Windows Server 2012 (both virtual and physical installs)
Windows server 2008, 2008R2 or Server 2012 is recommended for the SentinelRMS License software included with pIGI+.
The minimum system requirements
The minimum system requirements for running p:IGI+ are as follows:
Version 6.0 of the .NET Framework (from version 2.1 onwards)

WPF Rendering Tier 1
The Installation requirements
There is a requirement that DirectX9 be installed on any computer running p:IGI+. The Microsoft DirectX® 9.0c End-User Runtime installation file which is needed is available from:
Hardware recommendations
We'd recommend running p:IGI+ on a machine with an Intel i5 or better processor, and at least 4Gb of memory, however we have tested p:IGI+ across a wide range of machines, and while performance degrades on less capable machines, p:IGI+ will continue to run. We are still actively improving the performance of p:IGI+, and anticipate improving responsiveness in the future.
We recommend a screen resolution of Full HD (1920x1080 pixels) or better when using p:IGI+, with a dual monitor setup the most productive configuration.
Using p:IGI+ remotely
We have tested p:IGI+ in the following remote access systems:
Windows Remote Desktop (from Windows Server 2012)

Citrix Remote Application (Citrix Xenapp 7.5, Windows Server 2012)

Windows Remote Desktop Applications
Click to download Detailed system requirements for p:IGI+ A short document describing in more detail the system requirements that need to be in place for p:IGI+ to operate.